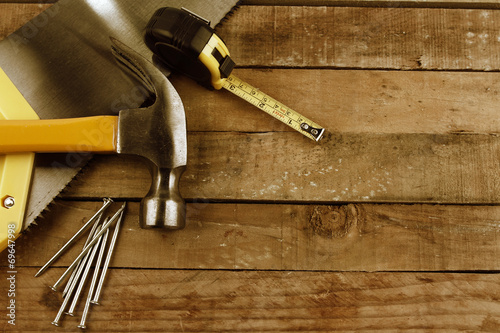 When considering putting your property up for sale, making improvements to increase your home's value is usually one of the first steps in the process. But it can be difficult to know which improvements are going to provide you the best return on your investment, and which will actually cost you money in the long run. Read on to discover the best and worst home improvement projects to help you get the most bang for your buck!
1. Clean it! We'll start with the easiest, cheapest thing you can do...deep clean the home! You can always hire a cleaning service to come in and handle this for you if you'd like, but however you go about it, a nice clean space is always going to be more inviting to potential buyers. Make sure the closets and cabinets are organized, the ceiling fans are dusted, and every nook and cranny is scrubbed down and sparkling! You may even choose to rent a small storage facility to remove any unnecessary clutter from the home while it's on the market. You want the people who come in for a showing to see your home at it's best, and if they're focusing on the dust bunnies under the coffee table or the overflowing linen closet, they may be less likely to notice some of the great features of the home.
2. Minor touchups! It may not seem like a big deal, but minor improvements such as changing out the outlet and light switch covers can make a big difference. Buyers may see small broken items like this as a sign of deeper issues, causing them to lowball their offers! Also, take the time to replace any loose or broken door handles, and make sure all the locks are in good working order to ensure safety and privacy.
3. Walls and Ceilings! While that hot pink paint in your daughters room might have made her the happiest kid on the block, it might not be the right look for potential buyers. You want for people to be able to picture themselves in your home, so take a weekend and paint the interior and exterior of the home in nice, neutral colors. These go well with any decor, and provide a great, move-in ready look. If your home currently features outdated popcorn ceilings, scrape them! The home will look much more modern without this finish, and this project is much easier than you think to do yourself. Consider the curb appeal of your home when choosing a paint color for the outside. Small pops of color on the shutters or exterior door may set your home apart from others on the street and make your home memorable to your buyer!
4. Fix up the outside! No need to break the bank laying all new sod! Just make sure the grass is mowed and your flowerbeds are pruned and weeded nicely. If there happen to be some bare spots, consider placing some outdoor furniture or potted plants in those problem areas. For a cheaper fix, spread some nice grass seed that will flourish in your particular climate. Also, consider upgrading to a steel entry door. While this may seem costly, current market analysis shows that this one feature can provide up to a 29% gain on the investment, making this a really worthwhile expense! If your roof is older, and the cost is prohibitive to replace it, be prepared to offer the buyer a discount. If, however, you can find the money in the budget, a new roof can be a MAJOR selling point, especially here in Florida! Make sure that if you do get the roof updated or replaced, that you also obtain a wind mitigation inspection certifying all of the updated features such as hurricane clips or updated plywood. Each of these items provide a credit on homeowners insurance, so a buyer may be willing to pay top dollar knowing that they'll be saved this expense in the near future, with the added bonus of getting a cheaper insurance rate for years to come!
5. Be energy conscious! A huge selling point these days is definitely energy efficiency. Adding or updating the insulation may be a little pricey, but it will increase the selling potential of your home exponentially. When looking at appliances, the most expensive isn't necessarily the best. Buyers will be used to seeing those brand new stainless steel items in nearly every house they view! Instead, spend your money on the dishwasher or refrigerator with the highest energy star rating. People may be willing to pay a little more up front for a home if they know that their monthly utility bills will be cheaper!
6. Bathrooms/Kitchens! It's long been known that bathrooms and kitchens are some of the biggest selling points in a home, but resist the temptation to go crazy with the remodels! Simple touchups are the key in these rooms. Freshen up with a nice coat of semi-gloss paint, and add some tasteful crown molding to add that high end touch. Regrout any areas that may have become dingy over time. Install a low-flow toilet, or a new vanity mirror to freshen up the bathroom. Replace any older style light fixtures with newer, brushed metal versions to give a modern look. And when looking at the kitchen, consider the flow of the room. An island may provide extra counter space, but if it makes it awkward to reach the sink or stove, skip it! Just a few minor changes can really brighten up the rooms, without costing you an arm and a leg!
Above all, think back to when YOU were a home buyer, looking for your new home. Think of the things you considered when narrowing down your choices, and what made the home you purchased stand out above the others. A clean, bright, neutral home is always inviting, and sometimes the smallest improvements can give you the biggest return on your investment!
Joel Jadofsky
850.661.1440
admin@teamjadofsky.com