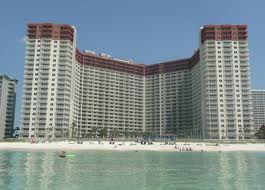 Today brings us some great news regarding condo financing! Currently, the FHA has strict guidelines regarding financing for condominiums. As it stands, if the condo building is deemed ineligible, no one from young first time buyers to seniors looking for a reverse mortgage are able to obtain financing through the FHA on any individual unit. The guidelines for qualification for the condo buildings have been tedious and difficult, and many building owners have chosen to forego the application process, causing a huge drop in the FHAs market share.
However, the FHA is currently awaiting approval on a new set of regulations that seeks to streamline the process, allowing many previously ineligible buildings to open up again. This is great news for everyone! Unit owners will once again be able to put their properties on the market, knowing that buyers will once again be able to obtain affordable financing. Young, first time unit owners will be able to expand their search to many new buildings. And seniors will be able to obtain the reverse mortgage that allows them to use some of their hard earned equity.
Already, the FHA is seeing a slow but steady increase in the amount of loan applications it receives. We will have to wait with fingers crossed for the final approval, but now might be the best time for you to start looking into your next beautiful condo unit!
850.661.1440