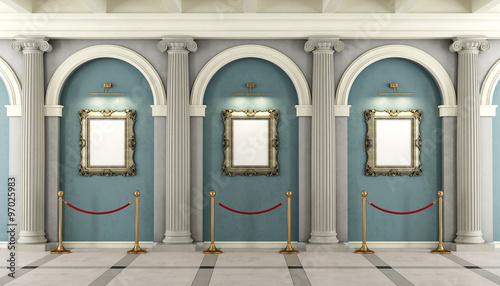 We all know about the fun and exciting outdoor activities we can enjoy every day in the wonderful Sunshine State, but Florida has a lot of offer as far as amazing museums and learning activities as well! Read on to discover the top 10 museums in out gorgeous state, and start planning your educational vacation now!
1. A short trip down the road, you'll find the Emerald Coast Science Center. Located in Ft. Walton Beach, this childrens museum is fun for the whole family! Kids can participate in a ton of different hands on experiments, and learn about weather, light, sound, the human body, and more!
2. If you're planning on taking a trip over to Orlando this summer, don't miss out on the Orlando Science Center! Packed full of fun activities for the whole family, kids and adults alike will delight in the dinosaur exhibit. Get up close and personal to a real T-Rex skeleton! This 4-story high museum truly has something for everyone, to plan on spending the whole day exploring!
3. Right down the road in Tampa, you won't want to miss the Florida Aquarium. This museum of sea life houses over 10,000 different sea plants and marine animals for you to see up close and personal. You might want to take up scuba diving yourself after you get a look at all the beauty that lies beneath the surface of our Emerald Coast waters!
4. Here's another one a little closer to home, the National Museum for Naval Aviation, located in nearby Pensacola. Walk around the hangers full of historic aircraft, and learn about the fascinating history of our proud United States Navy.
5. For all you hardcore art enthusiasts, you won't want to miss a trip to the Salvador Dali Museum in St. Petersburg! Home to a huge collection of original Dali artworks, you'll spend the day gazing at the artists amazing surreal pieces. Don't forget to stop by the gift shop and take a few prints of your favorites home with you!
6. Also for art lovers in St. Pete, the Museum for Fine Arts is a must see. This fascinating place houses original art from every historical period, so you're sure to find something that appeals to your taste!
7. For those willing to travel all the way down to Miami, you absolutely have to check out the Ernest Hemingway Home and Museum. This was one of the country's most prolific authors' home for a significant part of his life, and has been kept with historical accuracy in mind. Walk in the footsteps of this amazing writer, and see if you get some inspiration from your surroundings, just as he did!
8. Also in Miami, head over to the Miami Museum of Science and Planetarium. The kids will love checking out all the amazing starts and planets, right at their fingertips. There are many interactive exhibits, and a lot of great information for you star-gazing parents as well!
9. For a truly unique experience, head to Barberville and experience the Pioneer Settlement for the Creative Arts. Young and old alike will delight in stepping back in time and learning about life in Pioneer Days. Learn how to make candles, watch a blacksmith at work, and get some amazing information on how the Native Americans lived, too!
10. Our last place of interest isn't technically a museum, but it does provide a whole day of educational activities. The Florida Caverns State Park in nearby Marianna is truly an awe inspiring experience for people of all ages. The tour guides are funny and knowledgeable, and there's not much more amazing than taking a trip underground and learning how these fantastic caverns and rock formations came into being over millions of years!
Aren't we so lucky to live in paradise, with a world of educational opportunities just a short trip away!! Get out there and explore! I promise, the kids won't even realize they're learning!
850.661.1440