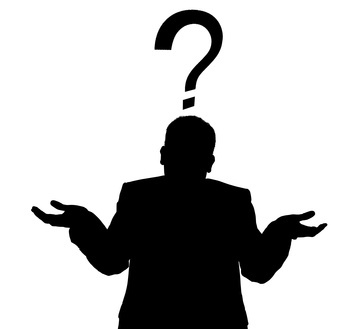 If you run a Google search asking when the best time to buy a home will be, you'll be bombarded by dozens of different sites providing dozens of different answers. So if your buyers call you up and ask you this question, what should you reply? Well, that depends...
Home prices across the country have finally started to stabilize, and the drastic increases we've seen in recent years are becoming more in line with the property values. With the supply to demand ratio leveling out a bit, people who previously thought themselves unable to afford a new home may find that isn't the case. Encourage your buyers to talk to a lender to see what amount they can be pre-qualified for, and then advise them from there. There are plenty of homes in the Florida market at all price points, so provided that the buyer is realistic in their expectations, there really isn't a right or wrong time to start their search.
Many people will attempt to look ahead and try to predict what the future trend in interest rates will look like, but honestly, it's a flip of the coin. We can look at trends of the past and try to gain some insight, but the Federal Reserve makes these decisions, not us. Some buyers can be pre-approved for a loan but still feel hesitant about purchasing because they think that interest rates might drop a point or two in the upcoming months. Let these customers know that refinancing for a lower interest rate on a home that they love may be much easier in the long run that waiting for that lower percentage to come around and then being unable to find what they're looking for due to a huge influx of buyers.
Encourage your prospective buyers to consider their own circumstances instead of relying on what some might say would be the "best" or "worst" time to purchase property. For example, while it may be true that prices drop a bit in the final quarter of the year, if your customer is a parent with school aged children, that may not be the best time to move. Have your clients think about their own busy schedules and help them determine when they'll be able to devote the most time to home searches, showings, closings, and the whole moving process. If a family member is going to have surgery in the next few months, perhaps they should wait until the dust settles to begin house hunting.
Advise your clients to write out a detailed list of their current spending on things such as rent and utilities, and then compare that to what they would spend on a mortgage. Remind them that paying rent, while sometimes necessary, is basically paying someone else's mortgage for them on a property the renter won't get to keep. Be sure to include additional expenses for any repairs that may need to be made if they purchase their own home! If a customer has a job that requires frequent moves, and they're not interested in owning a rental of their own should they have to leave the area, perhaps buying isn't for them at this time. The main objective is not only to buy a home, but to keep it or turn a profit upon it's sale!
Above all, be honest with your customers about the benefits and drawbacks of homeownership, regardless of the time of year they choose to shop. The best time to buy a home is always when a person can afford it, and definitely not any sooner.
850.661.1440