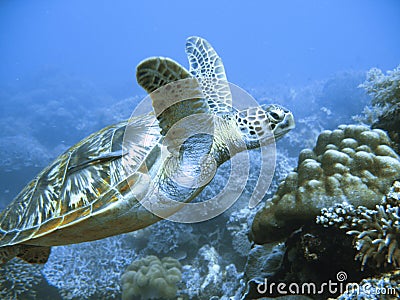 ID 4495392 © Tommy Schultz | Dreamstime.com
We all need to get out of our comfort zones and try something new from time to time. Lucky for us, Panama City and the surrounding area is FULL of new and exciting experiences for the whole family to explore! From shark fishing to sky diving, our home is the place to be for sun, fun, and adventure!
Let's start with what we know best, and take a trip to the World's Most Beautiful Beaches. Of course it's fun and relaxing to lay out on the sugar white sands, and take a dip in our emerald blue waters, but the beach is also a great place for excitement! There are tons of different boat trips available every day, from Dolphin Spotting cruises around Shell Island, to a full High Seas Pirate Adventure aboard Panama City's own Sea Dragon! See our local aquatic life up close and personal by booking a snorkeling trip, a paddle boarding excursion, or a pontoon ride! If you really want to get the adrenaline pumping, stick around into the evening and embark on a once in a lifetime shark fishing expedition. Just make sure to keep your toes on the boat! Or, if you've got a need for speed, visit one of our local jet ski rental services and race around the Gulf with your friends hot on your trail!
If high flying is more up your alley, we've got fun for you, too! Take a parasailing ride along the shores of the beach, and see the sights from on high. You'll be able to see for miles in every direction, and be far above the hustle and bustle of the crowds. Look below you and you might spot a basking shark or a school of dolphins leaping beneath your feet! And if you ask really nicely, your friendly boat operator may just drop it down low and let you take a quick dip! You could also hitch a ride with one of our local helicopter pilots for a truly unique view of the area. Tours range from 5 miles all the way up to 40 miles, so you can get a birds eye view of the coastline as well as our amazing inland marshes and state parks! This is a great trip for a first date, a 50th anniversary, or any special occasion in between. And if you're a real thrill seeker and prefer not to stay inside of your perfectly safe aircraft, book a trip with Skydive Panama City, strap on your parachute, and take flight! This company caters to both first time customers and veteran fliers, so take a chance and leap into the great blue sky!
If you're like me and prefer to keep both feet a little closer to the land, don't worry! There are fun things for us too! Swing on down 30A and experience Grayton Beach via Pedal Tour! You'll get to ride aboard a truly unique, nautical inspired pedal car, and make your way to all of the great local bars and restaurants. This is a fun activity for a bachelor or bachelorette party, or simply a friends night out. The tour lasts for 2 hours and is fully narrated by your guide, so you may even learn something, in between bar stops, of course! Alternately, you could get the whole family in on the fun, and book a horseback trail ride! With nearly 14,000 square miles of state park in our area, as well as miles of gorgeous shoreline, a nice, relaxing sightseeing trip on horseback is sure to be a treat for everyone.
No matter what your pleasure, by land, sea, or air, Panama City and our neighboring areas are just bursting with fun, exciting, adrenaline boosting activities for everyone! Get out there and try something new this summer!!
850.661.1440