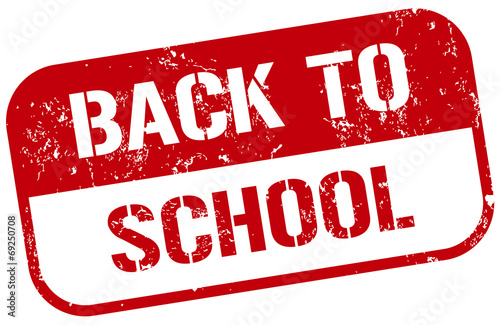 Believe it or not Bay County parents, today marks the beginning of the last month of summer vacation! Some of us are breathing a sigh of relief, while others are wishing they had more time, and a majority of kids are devastated to see the "Back to School" sale signs popping up in every store. Whatever your feelings regarding the end of another summer, now is the time to start getting the children back into the old routine. Read on for some tips on how to make the summer to school year transition as smooth as possible!
1. First things first, it's time to clean out those closets and figure out who's outgrown all of last years school clothes. *Hint: most likely EVERYONE! Remember that here in Bay County the children are required to wear uniforms, so check out what your child's school colors will be to avoid any teacher notes being sent home the first day. Most schools require a solid colored top in school approved colors, paired with jeans or khaki pants or shorts, so be sure that your kids have enough of these items to last through at least a week, so you don't have to wash an emergency load of laundry on a Wednesday after work! And definitely keep an eye on the local news, as our area has instituted tax free school shopping days in the past, so we can buy those essential clothes and supplies for just a little bit less.
2. Set the ground rules early, so your children know what to expect for the upcoming year. Take the time to get a nice piece of poster board and write down what your child's responsibilities will be. Is there a rule stating no TV or video games until homework is finished? Is there a place the kids need to put any permission slips or teachers notes so mom and dad are sure to see them?What time is bedtime on school nights? If you write everything down and go over the list with your kids in advance, it's much easier to enforce those rules when school starts!
3. Figure out the school year schedule as far in advance as possible. Go online and print out the 2016-2017 school calendar, and write any days off, half days, teacher in-service days, and/or report card days on your family calendar. For most of us working families, some time may be needed to set up child care on those odd days when the kids are out of school but the parents are not off work. Write down any of the childrens' activities that you can plan for ahead of time, like after school classes or sports practices, so you know which nights are going to be busy, and you can make sure that everyone gets to where they need to be and back again. Check out your school's website along with your son or daughter and see if there are any clubs they may be interested in joining, and what the tentative scheduling is for those meetings. The more you plan ahead, the less stress you'll run into in the long run!
4. Get back into the school-time routine! Start limiting the amount of sugary snacks the kids are allowed to have during the summer, that may not be OK for a school night. Gradually ease bedtime back by a few minutes each night so the kids aren't shocked and unable to sleep for the first week of the school year. Start waking them up just a little bit earlier each day, and actually have them get dressed and ready so they know what's expected of them when they start having to complete these tasks on a schedule. This will also help us parents figure out exactly how much time the kids need to get up and going, and how early we'll need to drag them out of bed to get started!
5. Set up a "homework area" and stock it with everything your son or daughter might need to succeed. Make sure the designated area is well lit and quiet, away from any distractions from siblings, electronics, pets, or any other thing the kids will use as an excuse to not finish their homework! Keep spare pencils, erasers, pencil sharpeners, a dictionary, and extra paper nearby to minimize time wasting searches for these necessities. Print out a few refresher worksheets so the kids can brush up on their math or reading skills, while getting used to their convenient homework space!
6. Minimize anxiety for both you and your babies by taking advantage of any orientation days the school offers. Most local schools have a day set aside a week or two before school starts so that you and you children can walk around and get comfortable with where they'll spend most of their day. Stop and chat with your child's teacher, the librarian, the gym coach - anyone you know your child will come in contact with in a normal day. Make sure they know how to get to their classrooms, the cafeteria, the bathrooms, and the bus areas. The more comfortable your kids feel, the more comfortable you'll feel as you send them off to their first day!
7. Schedule one last family fun day in the week or so leading up to the new year. Head out to the beach for the day, or bring the family out to the waterpark or arcade. Focus on enjoying each other's company and just having a good time without thinking or talking about anything stressful. Ask the kids if they'd like to bring a friend, especially one that will be going to the same school, to help make them feel excited to spend the year with their buddy. Take lots of pictures, eat tons of junk food, be silly, and make memories that will last long after the family has to get back into the old routine.
Above all, just make sure your son or daughter knows that your family is a team, and that whatever stresses or difficulties may arise during the school year, you will be there to support and help them. Let the kids know that you'll be proud of them as long as they try their best, and you're sure to have a year full of success and celebration!
850.661.1440