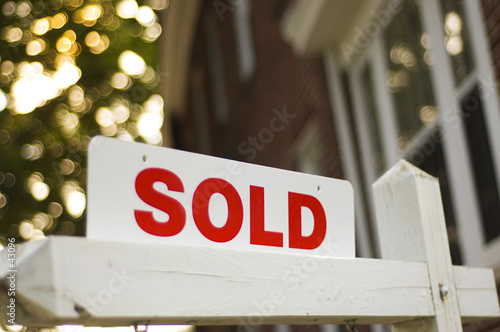 Well, you've made contact with a buyer, and they're ready to get out there and start looking for their new home. You want to make this an easy, stress-free process for both you and your customer, and most importantly you want to help them find what they're looking for as quickly as possible. So what steps should you take to help facilitate this process and achieve those goals?
1. Take the time to have an honest talk with your buyer. Let them know what each step of the process will be, and give them realistic scenarios of what could go right or wrong during the transaction. Ask probing questions to help the buyer determine what their "must-haves" are for their new home. Get a good feel for the customer's personality type - are they very controlling, or more laid back? Figure out a timeline for when they want to move in to their new home, and if they're willing to make any improvements or are looking for something move-in ready. Discuss school zoning and job locations, and ask how far they are willing to drive each day. It may help to put together a checklist in advance so you're sure to cover everything, and ask every question.
2. Do some drive-bys in the areas your customers are interested in before you schedule any showings. They may have taken a look at some of the popular real estate sites and have a list of properties they're interested in viewing, only to drive by the home and decide it's not what they're looking for, or in an area they don't prefer. Save you and your customers time by driving through a few choice neighborhoods before you actually schedule any showings!
3. Create a guide, or present the buyers with a special folder, in which they can keep track of the things they liked and didn't like about each property. A day full of showings can be a whirlwind, and sometimes it can be easy for people to become confused about what they've seen. Was the blue house the one with the great backyard? Or was that the green one with the shutters? Encourage your buyers to take notes or photos on their favorite and least favorite features of the property during each showing. This can be useful information for them to take home and look over at the end of the day, and may help narrow down the search to just the one or two homes they'd like to see one more time.
4. Give the buyers space during the showing to wander around freely. Make sure you point out some of the outstanding features of the home and neighborhood, and then leave the customer to explore on their own. Be there to answer any questions, but remember that the best way to entice a buyer into making an offer is to help them imagine themselves living in a home. That's hard to do when you have an over-eager salesman following you around talking 90 miles an hour!
5. Make sure that you follow up, both immediately after the showing and also the following day. Ask your customer if they have any questions about the home. Find out what they liked and disliked most about each property. Don't be discouraged if they don't find "the one" on your first day of showings! Keep in mind that every showing you do with a customer will give you insight on what their tastes may be, and will help you to find a place that will meet all of those criteria.
No matter how difficult the buyer, or how discerning their tastes, if you make sure to prepare carefully, ask lots of questions, and follow up, you're sure to end up with a successful sale!
850.661.1440