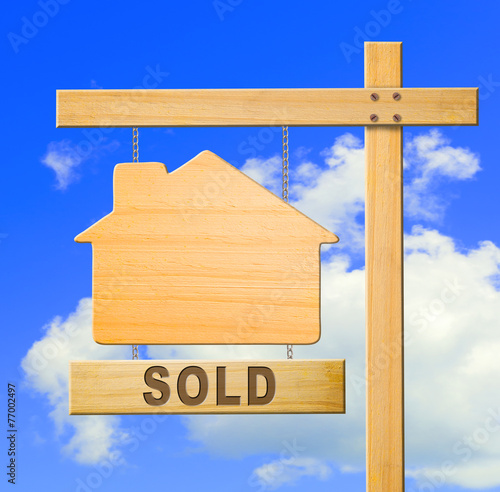 Thankfully, the real estate business has been gaining momentum again after sharp downturns in the past, and realtors across the country are seeing an increase in sales and customer satisfaction. But there's always room for improvement and continued growth, right? Take a minute and check out these tips for growing your real estate business, and how to stand out from the crowd!
1. Whether you've been in the business for 6 month or 20 years, it's always important to stay on top of the newest technologies and trends to keep up with the times. Make sure you have accounts on all the popular social media sites, like Facebook and Twitter, and keep those sites updated every day with listings, local interest stories, funny real estate anecdotes....anything you think will inform or entertain a potential customer. Keep in mind that people want to deal with a real person, so keep the tone light and share things that make a potential customer see you as more than just a salesperson, like that huge fish you caught on a recent trip, or the local bowling tournament you won! Try to incorporate some of the recent trends that come about in fun and creative ways to entice younger, first time buyers to your company.
2. It's always imperative to keep up your continuing education! Even if you've met your credit requirements for the year, it never hurts to take extra classes. Many companies offer free training sessions online that you can schedule in your free time, so take advantage of them! The more educated you are about the real estate transaction process and current market trends, the more effectively you'll be able to communicate and assist your customers.
3. Keep in touch with past clients on a regular basis. The real estate business can be very competitive, and oftentimes people will feel daunted by the whole process. In these situations, most people turn to close friends and family who have been through it already to get advice or referrals. Take the time to contact prior customers every few months for the first year after their closing, and then annually after that. Ask them how everything is going for them, and if there's anything you can do to help. Keep your name fresh in your customer's minds, and provide them with superior customer service both during the sale and afterwards, and the referrals will start pouring in!
4. Spend time every day generating new leads. Block aside a few hours first thing in the morning, or last thing at night, and get to prospecting! Even if someone is in the "just looking" phase, you want to be the first one to answer their questions and form a relationship with them. Whether you subscribe to a lead generating entity online, rely on offline marketing, or use a combination of the two, no business will grow without building new relationships with new customers, so put yourself out there!
5. Finally, remove distractions during work hours so you can be fully present and perform at your best for each and every customer. It can be difficult to ignore your phone telling you there's a new Facebook alert or e-mail message, so turn those notifications off if you need to focus on a client or contract. Write yourself a schedule so that you set aside time in your day for each task to be accomplished, and stick to it! I promise, the world will not end if you don't reply to that e-mail in the first 2 minutes after it's been sent. Manage your time wisely and you'll find yourself to be more efficient, more productive, and fewer things will seem to fall through the cracks.
It may seem like common sense, but the main thing to remember here is that we are a customer service driven industry. Look at your customers as human beings, and not just dollar signs. Yes, we all want to make a sale, and no business would survive without turning a profit. But in the long term, good marketing, in depth knowledge, and superior customer service will wind up paying off in spades every time!
850.661.1440