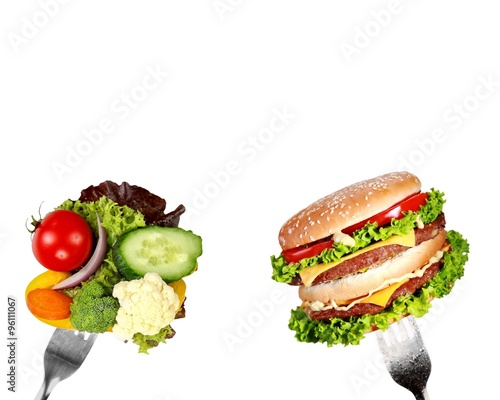 It's summer time, the temperatures are up to boiling, the kids are out of school, and nobody wants to stand over a hot stove cooking dinner tonight, right? Well lucky for us, Panama City is home to some of the best locally owned and operated restaurants in the world! Take your pick of these top 10 family owned eateries and enjoy having someone else cook for the family today!
1. The Egg and I. If you're looking for breakfast or lunch, you won't want to pass by The Egg and I. Serving traditional breakfast food such as eggs, bacon, and waffles, this unique restaurant is highly praised for both their fantastic flavors and their excellent service. And the kids will enjoy being able to choose from their own special menu featuring favorites like French toast and mac n cheese!
2. Another Broken Egg. Here's another great place to stop in for breakfast or an early lunch. Another Broken Egg has really set itself apart with Panama City Beach locals as a wonderful spot to meet up for a bite to eat at an affordable price. If you want to stop in on the weekends, be prepared for a short wait, but trust me, it's worth it!
3. Thomas Donut & Snack Shop. If you're busy running around the beach and don't have the time to sit down for a full meal, swing on by Thomas Donut & Snack Shop. This local gem offers a huge variety of melt in your mouth, homemade donuts for under a buck a piece! And you'll be pleased with more than just sweets, as the burgers, corn dogs, and chicken tenders are also a tasty treat!
4. Tom's Hot Dogs. No list of the best of Panama City would be complete without mentioning Tom's. Nestled in a tiny, blink and you'll miss it cubbyhole downtown, this fantastic restaurant has been providing home made chili dogs and Frito pie to locals for 35 years, and with good reason! Their recipes haven't changed in all that time, and there might just be a riot in the streets if they tried. Don't be surprised if there's a line out the door around lunchtime - just be patient, because the service is fast, friendly, and the food can't be missed.
5. Liza's Kitchen. If you're looking for freshness, look no further than Liza's Kitchen. EVERYTHING here is made fresh daily, right down to the homemade mayonnaise! The sandwiches are healthy and delicious, and are served on freshly baked focaccia bread. The children will love the kid friendly options, like grilled cheese or classic peanut butter and jelly. Once you try Liza's, you'll make this place a family tradition!
6. Dusty's Oyster Bar. Be prepared to wait for a table at Dusty's, but you won't regret it. The oysters are fresh as they come, and are prepared exquisitely in nearly any way you can imagine. Adults and kids alike will get a kick out of throwing your oyster shells right off the back porch, and the turtles will appreciate it after closing time! The prices are very affordable, and there's a great selection for kids, so this is a great place for the whole family to enjoy!
7. Patches Pub and Grill. There aren't many locals that don't know about Patches, but if you're one of the few who hasn't tasted their amazing loaded fries, get out there tonight! This place serves more than just delicious burgers, though. You'll love the laid back atmosphere! Sit on the back patio and enjoy your dinner under the stars! And with live music every night, you're sure to be entertained while you dine!
8. Eat My Pasty. If you're looking for a little English flair, stop by Eat My Pasty for a really unique experience! They specialize in authentic British fish n' chips, but you'll want to try their burgers and sandwiches too. The atmosphere and service are exceptional, and of course don't forget to try a tasty pasty!
9. Firefly. If you want a more upscale restaurant in which to celebrate a special occasion, you won't want to miss out on Firefly. Chef Paul has cooked for everyone from Presidents to Olympic athletes, with good reason! The she-crab soup is absolutely to die for, so make sure you start with a big bowl of that, and then continue your experience with grouper, filet mignon, crab cakes, or any of the other fantastic items served nightly!
10. Captain Anderson's. Right on the water, this piece of local history is a wonderful restaurant for anniversaries or business dinners. Fair warning, it's a little pricey, but the view and service are always top notch, which matches the delicious menu. From seafood to steaks, nearly every item is a treat!
From breakfast and on through dinner, take a trip around our area and find a fantastic local restaurant to enjoy!
850.661.1440