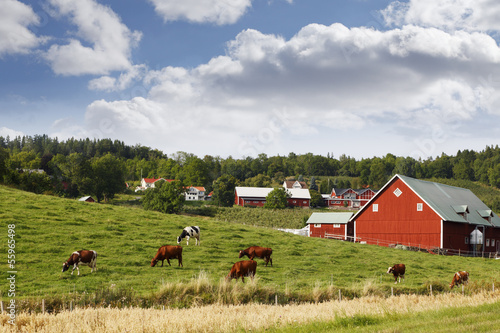 Many of us dream of a nice, quiet place in the country to call home, and Florida is a great place to make that dream a reality! But before you go and make an offer on a property, there are some special considerations to think of.
First and foremost, you'll want to look into working with a buyer's agent. While this is important in most real estate transactions, it's even moreso with rural purchases. There are more hoops to jump through and legal technicalities to consider when buying a piece of property out in the country, and a realtor who has experience with these types of sales can make the process go much more quickly and smoothly for both you as a buyer, and for the seller as well.
When you find a piece of property that you really love, make sure you know what will be included in the sale. Many times sellers will bring things like removable sheds or livestock equipment with them when they leave, so if there's something in particular that you really love when you go and view the land, make sure to negotiate that into the contract. Make a detailed list of any items that will be included or removed to minimize issues at closing time. Also, be sure that the seller lets you know if there are any existing hunting or farm leases, and how they will be treated in the sale.
Be aware of any additional costs that may come up after the purchase so that you don't find yourself stuck and unable to develop the land the way you'd like to. If there's a wooded area that you'd prefer to have cleared, you'll have to purchase or rent the equipment, or hire someone to take care of it. If the property is undeveloped, there will be costs to run utilities, so check with the local utility companies and find out what they'll charge. Unless you plan on off-roading it, you may want to put in a gravel driveway, which can add an extra expense. It's always good to have a clear picture in mind of exactly what you want your property to look like, the steps it will take to get it there, and the cost of each item.
You'll definitely want to make sure that you get a survey, especially if your purchase is going to include a lot of acreage. Many rural areas don't have clearly defined property boundaries or landmarks to go by, and the seller or realtor isn't going to ensure that you'll get a set number of acres. Most sales are done via legal description, with either a meets and bounds method or a rectangular survey. Take the time to have an independent survey crew come out and measure everything properly, so that you know exactly what you're paying for. If there's a big discrepancy between what the surveyor determines and the county assessors taxable acreage, bring this to the attention of your realtor so that he or she can clear this up before closing.
It's also a good idea to check into title insurance. This will help you to determine if there has been any sort of "dark history" to the property, such as illegal dumping of hazardous materials. It also serves the purpose of ensuring your ownership of the land at the price you paid while the deed is transferred and contingencies are met. The title insurance company will research the past ownership of the parcel in question, so that you and your realtor can be informed of any legal snags that must be addressed before closing time.
Finally, do your due diligence about the area and the resources available to you. Check out any recent zoning amendments to give you an idea of how the area around your potential property may be developed. You don't want to get into your dream home only to find your property taxes shoot through the roof as your previously quiet, country area grows exponentially around you! Make sure you are aware of the resources near to you, especially if you're far from the nearest city. Know where to turn if your tractor gets stuck in a ditch and you need it pulled out BEFORE you find yourself in that situation!
Owning a beautiful piece of land on which to build the home of your dreams can sometimes be a daunting process. Just know what you're getting in to well in advance, make yourself a checklist, and work closely with your realtor, and you'll find yourself signing the papers for your piece of country paradise before you know it!
850.661.1440